This chestnut is from the old website. People seem to like it so here it is.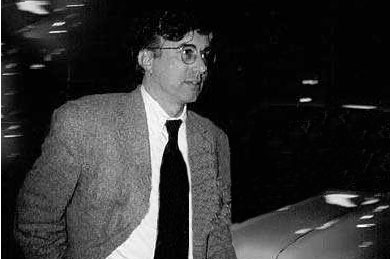 Loudspeaker Designer
Tells All!
FEDS SUPPRESS SECRET
GOV'T TWEETER
It has come to our attention that a PROMINENT LOUDSPEAKER DESIGNER not too long ago developed a special version of an inverted metal dome tweeter for a division of the federal government that establishes scientific guidelines and develops standards for industry and academic research. The feds were enthralled with this tweeter because of its ruler flat response at all power levels and its incredible stamina and stability, even after artificial aging equal to twenty years of use! However, due to federal regulations, no one will ever know who designed this magnificent piece of audio artistry, or what readily available loudspeakers use this self-same tweeter, UNDER THREAT OF LEGAL ACTION!!! Just thought you should know.


RELIGIOUS CULT'S 1,000 YEAR WARRANTY STEREO
Bizarre as it may seem, a famous religious cult with strong Hollywood connections has paid BIG BUCKS to develop a solar powered stereo guaranteed to work for 1,000 YEARS! These sound systems, to be installed in several locations WORLDWIDE, are solely designed to play back solid nickel LP's of the recorded words, wisdom, and prophesies of this cult's leader! Solar power of the amplifier and turntable system are to allow the faithful to hear the prophet's utterings directly for centuries, come what may to planet earth! A PROMINENT LOUDSPEAKER DESIGNER was consulted by a PROMINENT THIRD PARTY to develop the metal cone loudspeakers used in this Religious Record player… Fast breaking this MILLENIUM…


SPEAKERS IN PRESIDENT'S CHEST!
Who speaks for the Presidents? A famous Theme Park with several locations worldwide has an exhibit of ROBOT AMERICAN PRESIDENTS. (Art imitating life? Or vice-versa? Or what??). Imbedded in the chests of each of these ersatz executives is a small loudspeaker that plays back the historic hoo-hah recorded by presidential impersonators. RUMOR HAS IT that officials at this unmanned theme park had been replacing the old fashioned speakers with shockingly High Fidelity ones developed by a PROMINENT LOUDSPEAKER DESIGNER famed for his expertise in metal cone loudspeaker technology. But due to contractual arrangements and undue pressure from the previous speaker manufacturer, they refuse to acknowledge publicly the use of these new, superior loudspeakers.

WE THE PEOPLE DEMAND THE TRUTH!!!
SMART, SMART MANAGEMENT TYPES OK STUPID, STUPID NAME FOR $15 MILLION TECHNOLOGY COMPANY
It appears that smart, smart business people came up with and OK'ed, en mass, the name "Emo Labs" for an audio company whose technology is aimed directly at 18 to 35 year old tech and media-savvy males. This market segment would wretch if the word "Emo" were attached to them in any way. Most people in fact would. Emo is of course a pejorative so well known by anyone who is not dead that we need not delve into its meaning here.
Emo Labs is a company based solely on an invention of Lewis Athanas which amazingly combines picture and sound on any video display, in high quality stereo. The company was originally named Screenspeaker, then Unison, and finally and unfortunately "Emo Labs".
To date, Mr. Athanas' award winning technology has yet to appear on any products, despite huge interest from Asia's premier Consumer Electronics company, and a famous style-oriented American computer manufacturer and music vendor. This lack of commercialization has nothing to do with the disturbingly unfortunate name of the company, or any business decisions of the management, who were unavailable to confirm or deny that they have also copy-righted the names, for future use, "Shoe Gazer International", "I'm-a-complete-shmuck.com", and "Doodyhead, LLC".